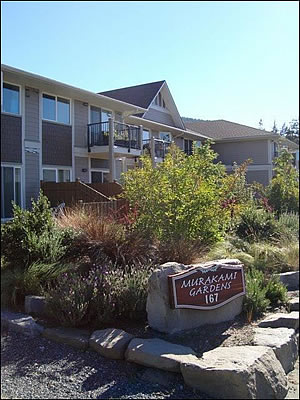 Affordable, Healthy, Safe and Permanent
Murakami Gardens is a twenty-seven unit apartment building on Rainbow Road in the Ganges Village for Salt Spring Island families and individuals.
There are 27 self-contained studio, one, two and three bedroom rental suites with rent levels set to ensure ongoing affordability. Applicants will need to meet eligibility criteria to be considered for tenancy.
To apply, applications for Murakami Gardens must be completed through the BC Housing Registry here. All questions regarding applying or the status of your application should be directed to the BC Housing Registry.
For further information, or if you have questions please contact the Community Housing Manager at (250) 537-4612.
Please note: Applicants need to join the BC Housing register to be eligible to apply.
Click here to access the application form: